Book your Meeting rooms, Training Facility and Conference Suite
Based in Darlaston, West Midlands and utilising the latest technology, our impressive facilities are perfect for your next highly productive meeting, training sessions, conferences or events.
All our meeting rooms, training facilities & conference suite have the luxury of being equipped with air conditioning.
Meeting Rooms
Anyone running a business will realise the importance of effective communication for smooth operations. Whether you need to speak regularly to suppliers, employees, clients or other visitors, a private and professional meeting room is a must for most businesses freelancers or contractors.
If you're working at home or in inadequate offices, access to quality meeting space can be a struggle. At Old Bank we have meeting rooms, which can accommodate up to 14 people.
We accommodate for a breakfast, brunch or lunch meeting if you're always on the go and need to fit something in either before you start that hectic day, during breaks or lunchtime.
Our business centre facilities are equipped with a new and sophisticated Smart TV for presentations and information display, as well as video conferencing connecting you with those that cannot be available to attend in person.
Conference suite
Stylish and spacious, our conference suite accommodates for up to 40 delegates and is perfect if you wish to hold a conference or event that is focused on key issues relevant to your specific business, industry sector or even social issues. A conference is a great way of providing renewed focus to any important issue. Access to our super-fast Wi-Fi is also available as standard for you and your delegates
Our staff will ensure the smooth running of your conference or event. All delegates will be greeted by our receptionist, offering registration support before being taken through to the conference suite where refreshments will be available.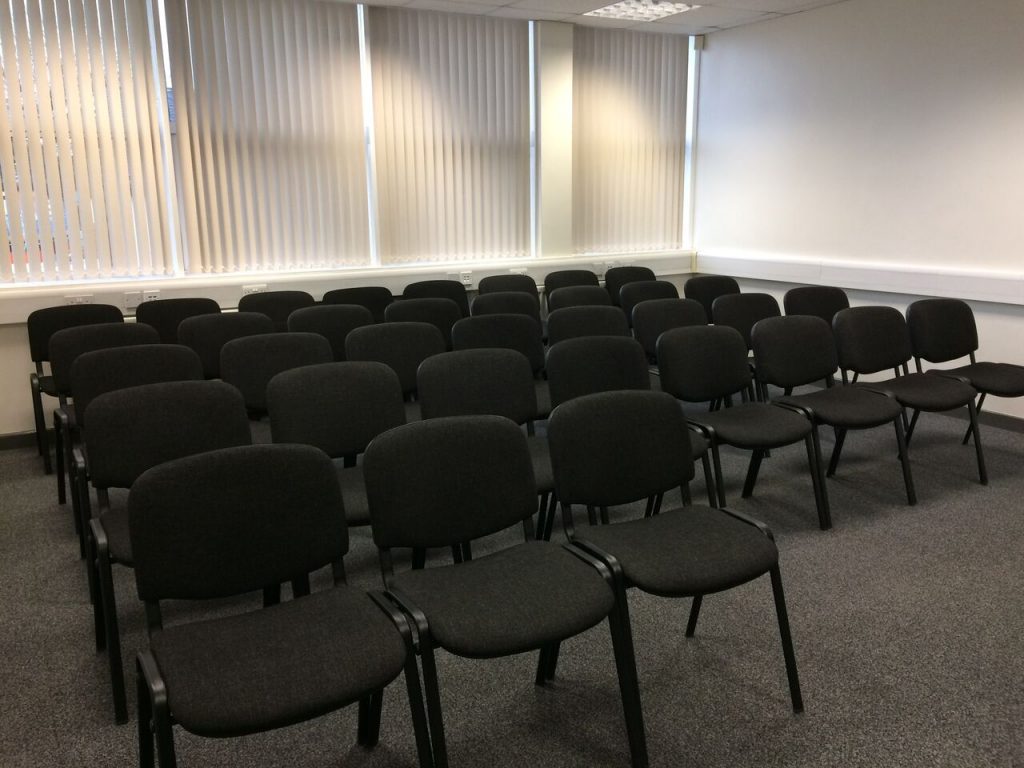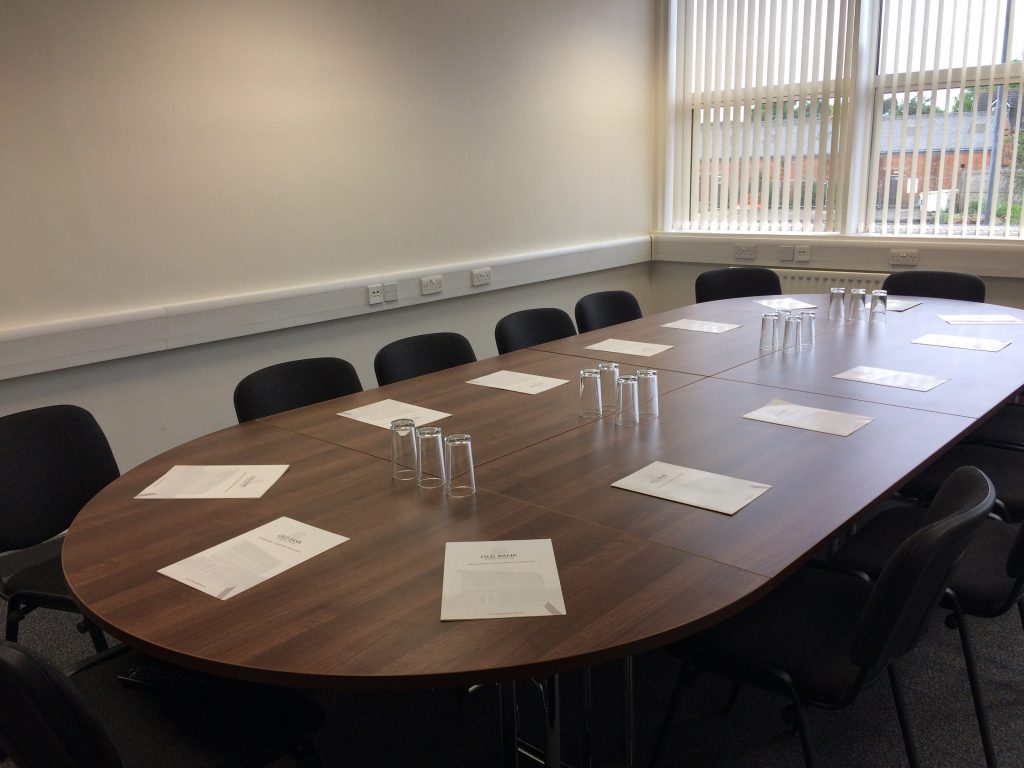 Booking your Meeting, Training, Event or Conference today
Book a meeting room, training facility or conference suite now and take advantage of our flexible booking slots and discounted block bookings by clicking the link below to email us your requirements.
Training Facilities
Whether you want to conduct employee inductions, your own company-specific training or compliance, health & safety or first aid training with an external training provider, our training facilities can accommodate up to 16 delegates.
Our rooms are fully equipped with the latest state of the art technology for you to get your training session started professionally. Our friendly staff will be on hand to meet and greet your delegates and get them through the registration process before leading them through to the training room. Refreshments along with buffet options from our high quality caterer are also available to suit your requirements. Resources such as flip charts, pens, pads and clip boards are available on request.