WEST MIDLANDS OFFICE SPACE FROM UNDER £5 A DAY!
Whether you work alone or within a small team, professional office space that accommodates to all your requirements is what you need to create a comfortable, functional environment where you or your team will be highly productive and feel right at home! In contrast to many similar facilities, Old Bank only works with selected number of businesses, which creates a friendly, warm atmosphere where you can quickly familiarise yourself with our approachable team and fellow businesses based at the centre.
Situated in Darlaston, Wednesbury, our modern, recently refurbished office space offers all of the facilities required to make Old Bank your long-term office location from under £5 per day. Suitable for those requiring a permanent base, you can make your office space your own, setting up your computers, laptops, printers and other equipment exactly as you want them.
We have offices available with secure robust safes including an office with a large walk in safe for all those confidential documents or priceless valuables!
We offer flexible agreements at reasonable rates for office space inclusive of utility bills (excluding business rates)
KEY FEATURES
Business Directory
Your company name will be signposted in the Old Bank entrance directory to mark your presence.
Reception Services
Our attentive reception staff will welcome your visitors including meet and greet, so they receive the professional and pleasant welcome they deserve.
Facilities
Old Bank offers a comfortable office environment in all weathers with air conditioning and central heating. There are also excellent kitchen and toilet facilities on each floor with a communal zone for interaction with TV and Wi-Fi access creating a work free zone.
Access and Security
For the ultimate convenience, we provide 24/7 access to all facilities to help you be as productive as possible, complete any additional workloads or meet last minute deadlines. As the former premises of a bank, you can be assured that all equipment and belongings will be secure through our use of 24 hour CCTV and a state of the art monitored access control system.
Private, super-fast, secure broadband and WIFI
At Old Bank you benefit from a Super-fast lease line connection, local area network with secure company VLAN, private wireless and wired network (WLAN), managed firewall protection and secure Wi-Fi in communal areas.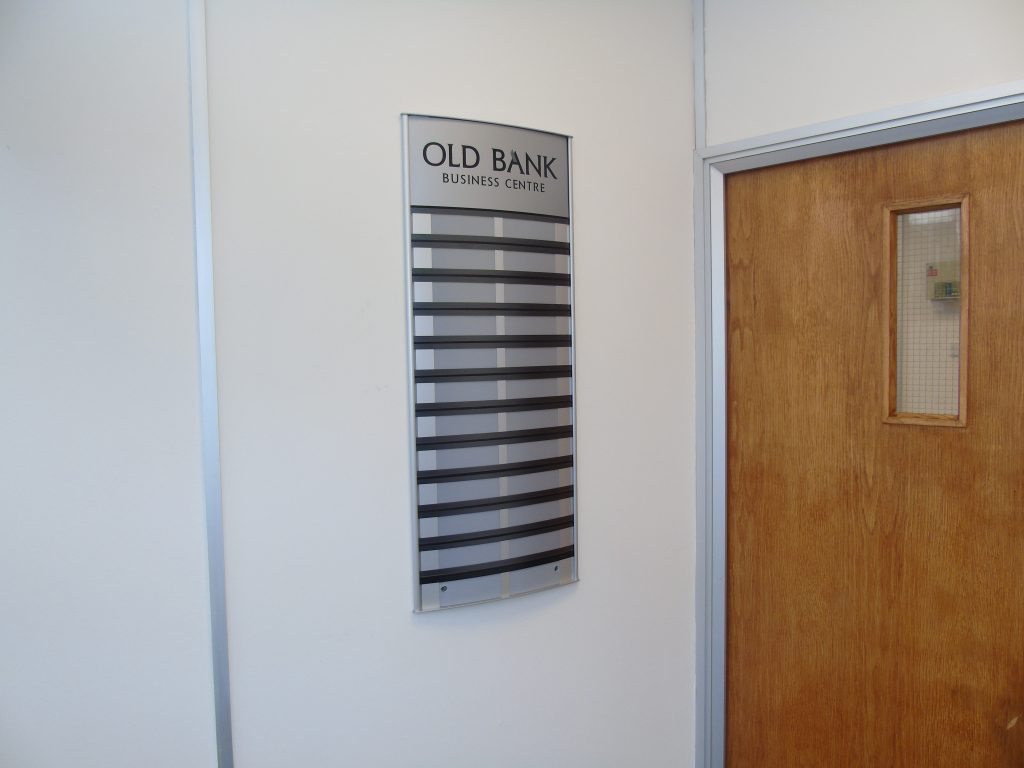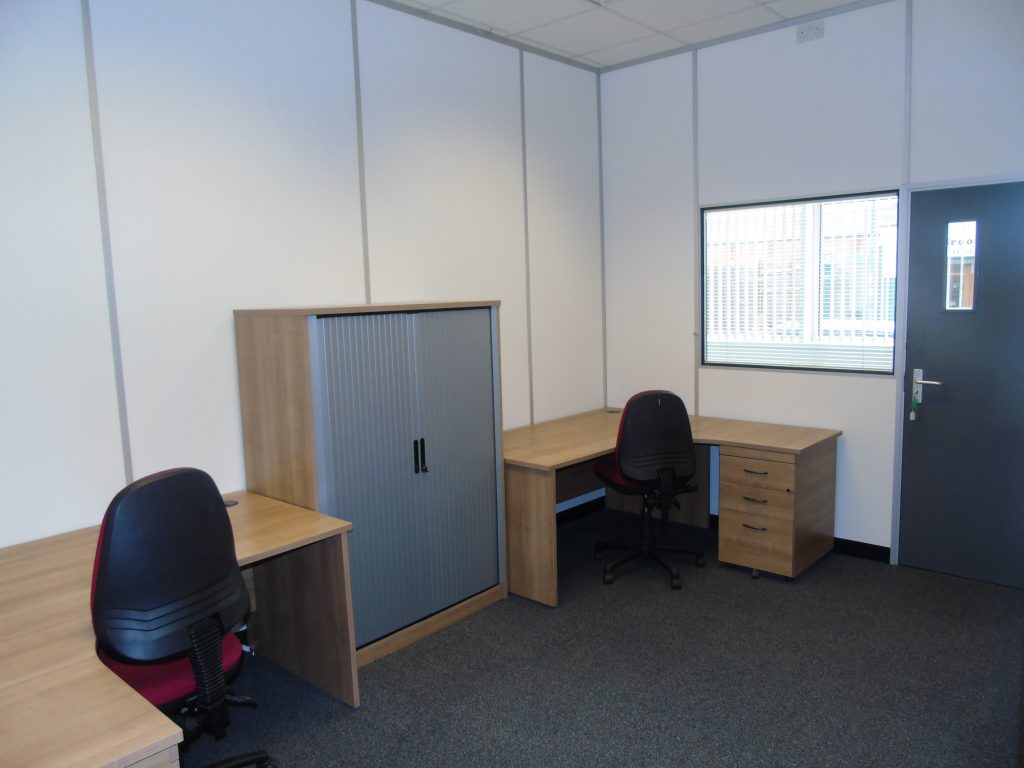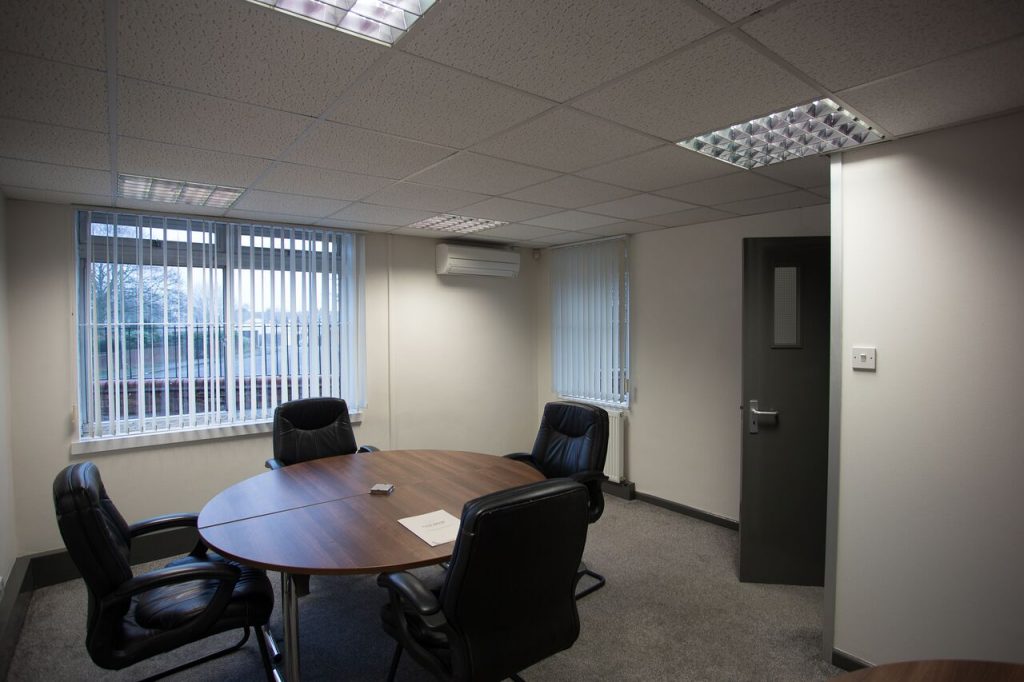 VOIP Based Telephone System:
We offer a state of the art VOIP based telephone system, which will give you a range options:
Cisco VOIP Technology
Choice of your own local/national geographical telephone number
Call forwarding – Allowing the company landline number to be forwarded to your mobile number
Call queues – Notifying caller their position on the call queue.
Call groups – Option of phone calling other phone extensions within your company either one after the other or simultaneously
Call waiting – Being notified of another call coming through whilst on a call
Smartphone application – Making & receiving calls via your office number on your mobile whilst out of office/abroad
Music on hold – Customers can hear music whilst on hold
IVR virtual switchboard – 1 = Sales, 2 = Accounts
Voicemail Options
Fax to email
Existing business phone number can be ported  in to utilised
Number retainer after contact term ends
Call bundles available
*Terms & Conditions Apply
PA Services
In business, it's vital to never miss a call. However, many small business owners are very focused on their core activities and don't always have the time and administrative support they need to ensure important calls are attended to. Our PA services ensure call answering in your company name, taking accurate messages and emailing these message on to you to manage.